EDM Quality Assurance
MILCO Quality - Precise, Reliable, Consistent...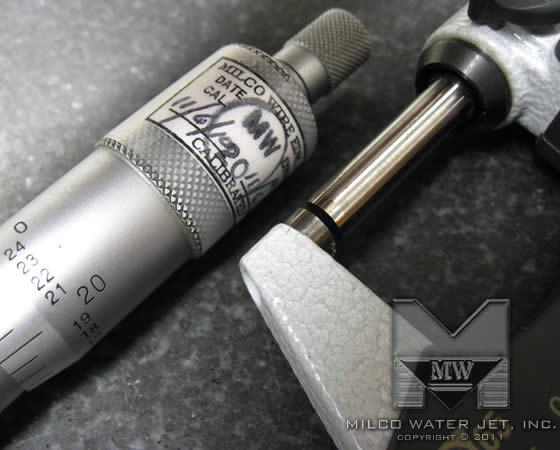 Here at MILCO Wire EDM we strongly believe that quality assurance must be implemented into every step of the manufacturing of a customers' product to achieve our ultimate goal; complete customer satisfaction.
Every single EDM part or work-piece that passes through the manufacturing process is closely monitored during all stages of production. Detailed records track the material through each process, from the Receiving Material Log book, through completion of the parts when they are taken off the machine and placed on the inspection table. Complete documentation is furnished for both Statistical Process Control and 100% inspection as required. We offer Certifications of Conformance upon request.
Our Inspection Equipment Includes:
Mitutoyo Tool Maker's Microscope with Full digital readout and crosshair measuring grid.

S-T Industries CNC Digital Comparator with Full Printing Capabilities

(11) High Precision Granite Surface Plates

Rockwell Hardness Tester

Multiple Gage Pin Sets & Gage Block Sets

Micro-Vu Video Measurement System Vertex 311UC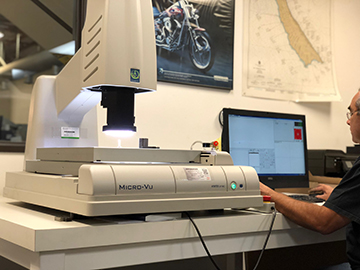 MILCO Wire EDM & Waterjet currently has the utmost stringent quality assurance procedures in place.

Our Certifications include:
NADCAP Certified (click to download)
AS9100 Rev D Certified (click to download)
ISO9001:2015 Certified
ITAR Compliant
Listed on the (QML) Qualified Manufacturers List


Our facility is Completely Climate Controlled to insure proper / optimal machining and inspection temperature.
If you or your company has any questions or concerns regarding engineering production assistance we are here to help. It is our passion to make sure our customers are utilizing the best possible methods of manufacturing and production. This service is available to ensure the development of cost-effective design as well as a high quality, tediously inspected product that will benefit our clients for years to come!